Want to know more about becoming an adult education instructor? Meet Teresa
Teresa is a successful music instructor who wears many hats during an average workday - including that of an adult education instructor. Her experiences working with both youth and adults at Resonate Music School & Studio have given her valuable insight into the similarities and differences between teaching different age groups.
Teresa spends a great deal of time working with kids and their parents to provide the best learning environment possible, but also works with adult students regularly. Specifically, Teresa has learned how to use her passion for music to enhance the lives of youth and adults alike - and she'd like to share her perspective on this career.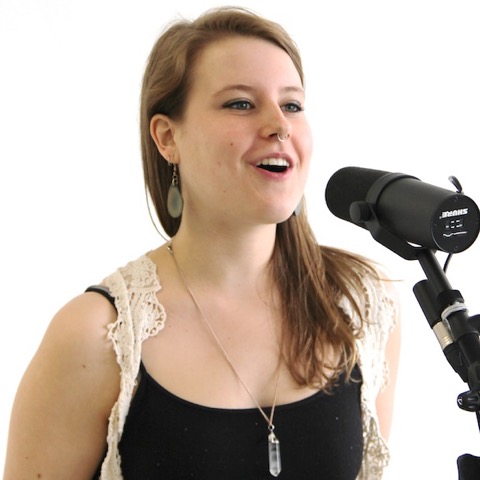 Photo Credit: Ashley Brown
Why did you choose to become a music instructor? What led you to this career?
Music is the only thing I can ever imagine doing, no other career would make me happy. Any opportunity that I have to make money doing what I love is amazing. Sharing music with people in any way is an awesome part of many musician's lives. I also love kids, I used to be a nanny in the summertime and now I get to spend lots of time with kids and play music at the same time!
How educating adults contrast from teaching younger students, and how so?
The majority of my students are youth, however I do regularly teach adult students. The experience doesn't change whether they are youth or adult - the experience changes with every single student. Everyone is unique, and everyone needs a unique program in order to succeed in their individual musical goals. The age is irrelevant, it's the eagerness to learn which counts!
Which part of sharing music with your students do you find most rewarding?
Playing music is an extremely powerful tool that can help people become more comfortable with themselves. Helping someone on their musical journey is an amazing feeling; seeing them grow, gain confidence and become secure in themselves is probably the most rewarding part of teaching.
Are there specific approaches you've adopted to work with different kinds of students?
Every student needs individual programs in order to achieve their goals. Some may be working towards auditions or performances, and some just find it therapeutic want to have fun! There is definitely a routine with every lesson (warm up, work on repertoire etc.), but it's flexible and caters to the student's individual needs.
What does your work routine consist of?
Warming up my voice before I begin, determining what each student wants out of their lesson, and making sure the students - and parents of young students - understand what they need to practice.
What are some interesting things you are exposed to during the workday?
Music lessons, particularly, voice and song writing lessons, are so personal and the process is often very emotional. The teachers and students get to know each other very well, which is always a really cool experience. Being the support system they need to guide them through their learning is amazing.
What are some memorable moments working with mature students?
I love the recitals that we have for the students. It's great to see them have an opportunity to perform in such a supportive atmosphere. They've been great experiences for me and I can't get the smile off my face when I see them on stage!
Is there room for advancement in your profession? What is the next step for you?
There are always opportunities to get further in your career. Resonate is such a supportive environment and the staff are incredible; it is constantly growing, so the possibilities are endless. One of my teaching goals would be leading group lessons for the toddlers and their parents, they look like so much fun.
What are some of the things you've learned? What are some pros of teaching other adults?
Teaching adults is always awesome; you can tell they are always so eager and passionate about their musical journey. They also have more of an awareness of their body, so it's very easy to explain certain aspects of vocal technique.
What advice would you give to anyone aspiring to enter this profession?
Don't be scared that you may not be ready to teach. If you have a solid understanding of technique then all you can do is start teaching. It's just like mastering your instrument, it takes practice and a lot of patience to get better and you never stop learning.
---
Adult Education Instructor Career Guide
Want to know more about a career as an adult education instructor? Read through our Adult Education Instructor Career Guide, which gives an outline of the required skills, education, and much more! Our career guide also includes occupational details, such as expected salary level, as well as a list of related scholarships and job postings!
How to Become an Adult Education Instructor: Career Path Guide