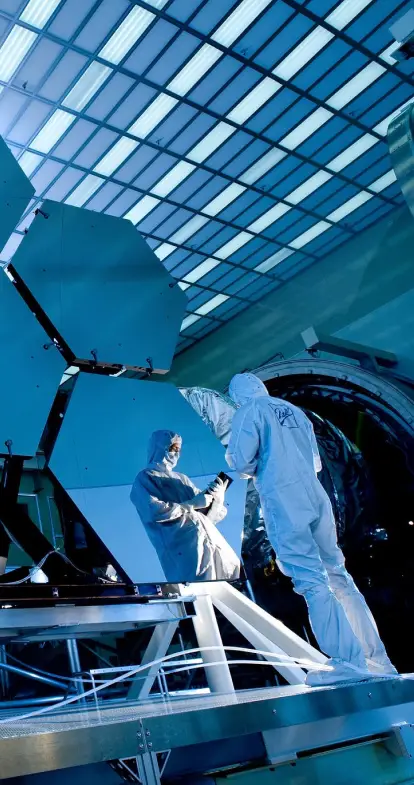 Transitioning from student to member of the workforce is an intimidating situation for many soon-to-be and recent graduates. There can be many unknowns when you're thinking about what awaits you after school, and you may be asking yourself the same questions that many students before you have asked:
What career options does a science degree give me?
How can I find a good job?
Will I earn a good salary?
What kind of company will I work for?
Will I find fulfillment and stimulation in my job?
From a career as an environmental technician, to becoming a doctor, there are a multitude of paths you can pursue. In fact, you could even pursue a career in sales if you wanted to. This science careers guide probably won't answer all of your questions, but it will give you a better idea of what you can do with this degree.

Sorted by major, this guide contains detailed occupational information on hundreds of careers that are relevant to a degree in science. We've included job descriptions, expected salaries, educational requirements and other pertinent information related to these careers. Not enough? We've outlined relevant scholarships that can help you pay for school!


Find a School
Why is a Science Degree Useful?
Simply put, it's all about the skills. Pursuing a degree in science helps to thoroughly teach you to solve problems using logic and scientific methods; traits that are highly valued by many of today's top employers, and across almost every industry.

The coursework related to an education in this field helps you gain knowledge and training that will be useful for the rest of your life, both within and outside of the workplace.

An undergraduate science degree will not only help you expand your knowledge base in the field of science, it will help you develop intangible traits such critical thinking, effective communication, creativity and independent judgment.

The pursuit and achievement of your degree will allow you to discover new knowledge to better understand yourself, the world, and your place in it. Studying science at the undergraduate level also provides you with the knowledge needed to make important decisions, react to challenges, and solve problems that threaten our planet or its various inhabitants.

Practical career-related applications of this knowledge may include (among many others) finding new ways to treat diseases, properly managing natural resources, or effectively reacting to the occurrence of epidemics.