Want to know more about becoming an event planner? Meet Chelsea Lawrie
Are you interested in an exciting, engaging career? Have you considered working as an event planner? Well, Chelsea Lawrie is working as a successful event planner with River City Events in Edmonton, Alberta - and she is going to give us the low-down on this in-demand career.
Chelsea's passion and professionalism have helped her to grow and advance in this field, and she is going to share her experiences and advice on becoming an event planner. 
Why did you choose to become an event planner? What led you to this career?
I always wanted a career where I could express my creativity! As I became older it was clear that I was definitely a people person with a strong ability to see a design vision and bring it to life. I attended post-secondary for Fashion Arts where I was able to hone in on business management from an artistic perspective. I majored in Color Theory and developed a keen interest in fashion show production.
During this time I also had the privilege to work on multiple indie film sets as the lead set designer. All of these remarkable opportunities led me to Edmonton, and to River City Events. I have spent the last year working with some very talented individuals on many amazing weddings and bridal events.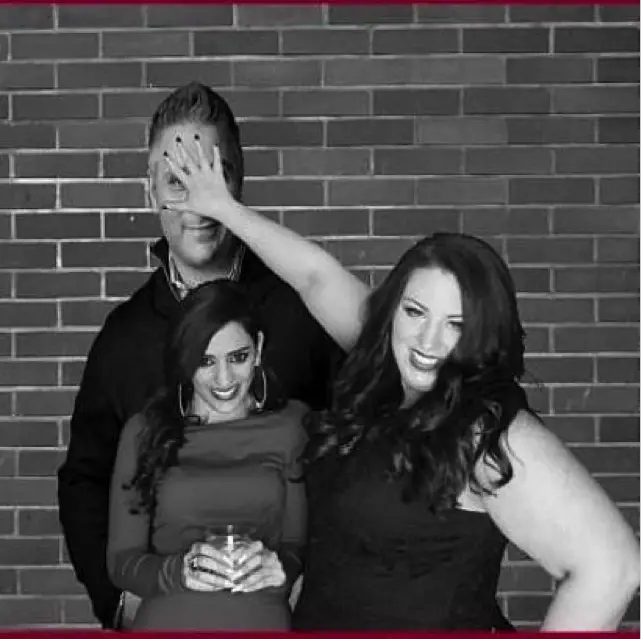 Photo Credit: Ashley Brown
What kind of formal training or education was required?
The event industry is one of a kind. You will often find yourself working alongside planners with no formal academic background. On the flipside, some planners will have a very extensive education in areas such as design, marketing, hospitality and business.
In my opinion you gain a wealth of knowledge working hands-on, onsite at an event and seeing how it all comes together. That said, having a business diploma under your belt will allow you to understand the basics of event management from a fiscal and marketing perspective. You can be the best designer in the work but if you don't understand the back end of the business you will never reach the top.
What do you most and least enjoy about your job?
Being an event planner is a dream job - I cannot believe I get paid to do this! I enjoy the balance of management and design that this career allows. I also enjoy not being stuck in an office all day as I am often working at a venue. The most demanding and least desirable part of my job at times can be the long hours. Starting at 5:30 a.m. and working into the wee hours of the morning can drain you. The summer is wedding season and sleep is often hard to come by. You sacrifice a lot of personal free time for your clients, but in the end it is a very satisfying trade off!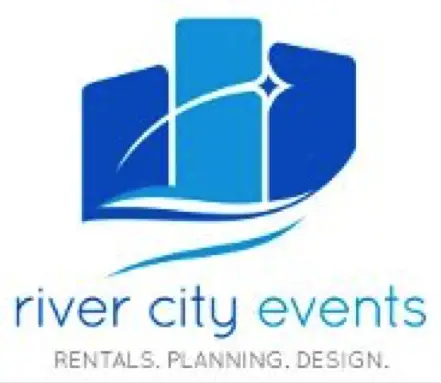 As an event planner, what do you find most rewarding about your work? 
The most rewarding part of my job is knowing that I helped pull resources together to make an awesome event come together! I thrive on knowing that my clients are satisfied with my dedication and attention to their needs and expectations.
Are there approaches you've adopted for navigating your unique work environment?
With any career there will always be certain things you do to streamline your day-to-day activity. I have made certain that I am very familiar with the types of resources available to me. As a rental, planning and design company, River City Events has all of the items I need to pull together. This inventory changes regularly as we stay on top of design trends, seasonal colors and textures and event services that are in demand (like photo-booths).
I make sure I am educated on our recent additions and upcoming industry trends. I have also focused on my personal brand because I am essentially selling myself as an event planner! It is very important for me to be able to mesh with all types of client personalities from brides to CEO's and this means that sometimes I have to put my personal opinions aside for the sake of my client and our business.
What does your work routine consist of?
My work routine changes every day!  If there is a set up or strike (teardown), and all kinds of things in between for a wedding client, it could look a little like this:
| | |
| --- | --- |
| 5:00 a.m. | Wake up, get dressed, breakfast, make sure emergency kit in car |
| 5:30 a.m. | Travel to bride's hotel or prep area |
| 6:00 a.m. | Greet bride and bride's maids with a coffee and fruit try, help with dressing, hair, make up ease the nerves and after advice |
| 7:30 a.m. | Travel to venue ensure set up is on point (décor would typically be set the night before with you and a team) |
| 9:00 a.m. | Touch base with bridesmaids and groomsmen to ensure everyone is awake and beginning their day |
| 12:00 p.m. | Travel to groomsmen's hotel or prep area with a quick lunch (sandwiches or snacks) |
| 2:00 p.m. | Ceremony begins , help with guests and processional |
| 3:30 p.m. | Travel to photo location with snacks and meet bride, groom and wedding party. Assist with photos |
| 5:00 p.m. | Travel to venue and ensure all vendors have arrived and fulfilled their contract (cake, florist entertainment etc.) |
| 6:00 p.m. | Cocktail hour.  Ensure guests are happy, and getting settled in |
| 7:00 p.m. | Assist in grand entrance, dinner. |
| 8:00 - 10:00 p.m. | Program - be there as support if anything gets too out of control step in, help bride and groom with any special arrangements, cabs, shuttle etc. |
| 10:00 - 1:30 a.m. | Down time, relax assist where needed at this point everything should be good to go and everyone is having fun. |
| 1:30 - 2:30 a.m. | Décor teardown with team |
What are some interesting things/experiences you are exposed to during the workday?
Every event can bring a new challenge that needs addressing.  This can include everything from working with a challenging bride (a.k.a "Bridezilla") to scrambling to find a new venue because the previous one can no longer accommodate your guest count, and everything in between!
We often deal with "Pinterest brides" who have diamond dreams and rhinestone budgets, and this can often be the most interesting because you get to see amazing problem solving and ingenuity. Working in the event industry also offers many opportunities to attend industry events and corporate client events which allows us to experience new trends in décor and crowd management while helping the community.  It's a mixed bag but it is all part of the allure of this career!
What are some of your memorable moments from entering this field?
Connecting with ambitious, imaginative peers has brought some of the best memories about. We are a true team here at River City Events, and we feel like a family. We are always learning from one another and we always pitch in when our colleagues need a hand.  Knowledge is power and it is important to never think that you know it all!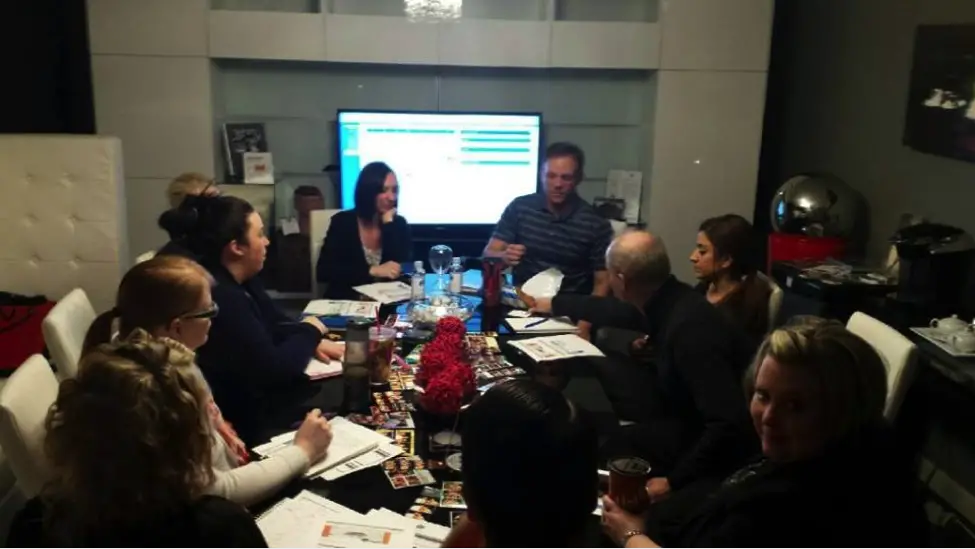 What are some of the toughest challenges you see as an event planner?
Personally, one of the challenges I face on a regular basis is the seemingly general consensus that an event planner doesn't have strenuous demands. People will often believe you only run around with a clipboard making things look pretty when in reality you are sweating through a set-up, dealing with high stress time restrictions and working with extremely demanding clients. 
Professionally the toughest challenge is ensuring that everyone involved in the day/event is on the same page. Logistics are vital! A wedding needs to run like a well-oiled machine, and as an event planner it is your job to know where everyone is and when!
Is there room for advancement in your profession? What is the next step for you?
There is always room for advancement. As an event planner your prestige and rates will increase as you gain more exposure and add to your credentials in the industry. You will be offered more experiences and you will begin to attract a more high profile type of client.
Have you encountered anything unexpected in this role? 
Inevitably, surprises happen and unfortunately we are not always prepared! In my time as an event planner I have seen a few things that stop you in your tracks and remind you to make a note for the future, and to learn from this experience. 
One of the biggest things that event planners deal with is when clients take advantage of our intellectual property. Someone may hire you for ideas and then choose to dismiss you once the ideas are on paper and the legwork has been completed. To be prepared in this situation you want to ensure that you do not de-value yourself.  An idea is a product and you should be paid for this. Know your worth!
What advice would you give to anyone aspiring to enter this profession?
To be a successful event planner you need to be passionate!  This job is 10% glamour and 90% hard work. Take your time to shadow others in the industry and work your way up to the top.
This industry is small, so you will often find yourself relying on your peers, so do not burn bridges! Get to know yourself and what your assets are and find your niche. Along the way you will discover what you need to improve upon as an event planner.
More than anything seek opportunities and take advantage of them. Volunteer, or join a committee for your favourite non-profit association to stay involved. People will notice and begin to depend on you. Never wait for opportunity to knock, go find it!
---
Event Planner Career Guide
Did this interview help you learn about what it might be like to work as an event planner? If you want more details of this career, such as what education you'll need, and what kind of salary you could earn, read through our Event Planner Career Guide.
How to Become an Event Planner: Career Path Guide