Becoming a social worker can be a great career choice if you have a keen interest in social justice, and the emotional and intellectual fortitude to deal with stressful, burnout-causing case loads. You'll also need patience, empathy and strong organizational skills.
This profession offers decent pay, challenging work, the opportunity to become a specialist, as well as the opportunity to advance your career into other areas, such as management and administration, teaching, research, counseling, law, and many others.
Below, we've outlined everything you'll need to know to become a social worker. We'll show you what employers will be looking for in terms of your education, experience and certification, as well as what personal traits and attributes you'll need in order to be effective in this line of work. 
We've also included helpful supplementary information, such as a general job description, an overview of the job duties, examples of areas of practice, salary expectations, work environment, a list of possible employer types, and much more.
What is a Social Worker? 
Social workers are responsible for helping families, individuals, couples, groups, communities and organizations develop the skills and resources necessary for enhancing their social functioning. They also provide counseling, therapy and referrals to other social services for those in need.
Within this field, there are also clinical social workers, who specialize on the assessment, diagnosis, treatment, and prevention of mental illness, emotional, and other behavioural disturbances. Individual, group and family therapy are common treatment modalities in clinical social work. 
Social workers may serve a variety of client populations, such as:
• Children
• Adolescents
• Members of an ethnic minority
• People with disabilities
• People with mental health or addictions-related challenges
• People who have experienced trauma
• Convicted criminal offenders, and those re-integrating back into society
• The elderly
Education Needed to Become a Social Worker
Education Needed to Work as a Generalist
Social work is a regulated profession in all Canadian provinces and American states. Because of this, you will need to have at least a bachelor's degree in social work (BSW*), as well as be registered with your provincial or state college of social workers in order to use the protected titles "Social Worker" or "Registered Social Worker". 
*A bachelor of social work degree program is a professional program that is designed to prepare you to be a social work generalist, who's knowledgeable of social work theories, and who can demonstrate skills related to practice, research, and social policy analysis. These programs typically consists of theoretical courses and practical training.
Having an Alternate Undergrad Degree
Some organizations will consider you for employment if you have a degree from a related field (i.e., Youth and Child Care), although you will not be able to use the protected terms "Social Worker" or "Registered Social Worker" until you meet all of the formal requirements.
If have a bachelor of social work degree, you'll likely be able to obtain a master's degree after one year of post-graduate studies. However, if you have a degree in another discipline, you would most likely require a two-year postgraduate program in social work to obtain the master's degree in social work. 
Education Needed to Become a Clinical Social Worker
To use the protected title "Clinical Social Worker", you will need meet additional requirements, which typically involves earning a master's degree in social work, and performing a certain number of hours of supervised clinical work (typically around 2 years).
Experience You'll Need
Experience Needed for Certification
To be licensed as a social worker, most American states and Canadian provinces will require that you become registered with your provincial or state college of social workers. In addition to meeting certain educational requirements, licensure may require meeting a certain number of practical working hours, which often times can be gained as a result of the practicum, internship or work placement experience that is involved in many social work degree programs.
To be licensed as a Clinical Social Worker, you will likely need to have a set number of supervised working hours or years (the exact amount of which can vary by state/province).
Job-Specific Experience that Employers Will Look For
Employers will be looking to hire the candidate they deem most competent and able to perform the duties of the job. They will try to asses your competence and abilities based on the education and experience you have listed on your resume, as well as what they learn from you during your interview. 
They'll primarily be looking for experience that demonstrates familiarity with what you'll be doing in the job that they're hiring for. Specifically, they'll most likely want to see that you have experience working with their target population, as well as experience establishing and maintaining a list of contacts with community resources. 
In addition, they will want to see other job-specific experience. For example, they may want to see that you have experience developing and delivering presentations, or have experience with acculturation issues.
The relevant experience you'll need for the job can be gained in other social services and related positions, even if they are of lower responsibility than the one to which you are applying. 
Success Tip: Ideally, employers will want to see that you have a combination of education and experience that's highly relevant to their specific area of operations. Of further note, if you lack professional experience, many employers will accept additional education in place of it.
Certification & Licensure Requirements 
In addition to having a bachelor's degree in social work (BSW), you will also need to be registered with the "college of social workers" of the state or province in which you will be working. 
Registration requirements typically involve having a bachelor's degree in social work, combined with work experience that's supervised by a registered social worker. It may also involve passing a competency test, administrated by your local college of social workers.
Success Tip: If you don't know how to get supervised experience, talk to your social work instructors and course leaders, or your employer, as they may be able to help you make these arrangements through a partnering organization or elsewhere within your own school or organization.
Becoming licensed as a clinical social worker typically involves a master's degree in social work (MSW), combined with a set number of hours of work under the supervision of a registered clinical social worker, as well as passing a competency test. 
Because licensing requirements vary by region, you should contact your state/provincial licensure board for a detailed overview of what you'll need to become certified.
Traits Needed to Be Successful
Becoming a social worker takes more than having a proper education, the right type and amount of experience, and good job prospects. To truly thrive in this career, you'll need certain personal traits and attributes, such as:
• A deep belief in social justice
• The ability to listen to and understand clients' needs, when they speak of the challenges in their lives
• A willingness to work with people who are in stressful and difficult situations
• Emotional and intellectual stamina 
• A willingness to take personal and professional responsibility for mistakes made on the job
• Empathy, social perceptiveness, and the ability to remain non-judgemental 
• A service-oriented attitude towards work
• The ability to keep multiple caseloads organized, including completing and filing the appropriate paperwork
• The ability to communicate with a high level of professionalism, discretion, and courtesy
• A willingness to work evenings and weekends, and to work on very short notice
Who Employs Social Workers?
Social workers are typically employed by the following types of organizations:
• Regional and municipal government departments and agencies
• School boards
• Human service agencies
• Family and social service agencies
• Health services agencies
• Hospitals and long term care organizations
• Mental health clinics
• Employee assistance programs
• Correctional services and agencies
• Aboriginal band councils and other cross cultural agencies
• Non-profit community agencies
Areas of Practice in Social Work
Social workers provide their services in a number of different settings, across many areas of practice. Below is a brief overview of the many ways that social workers can be of assistance:
• Providing assessment, counselling, treatment and referral services to individuals and their families in areas such as parenting and marriage counselling
• Working as part of health care teams in hospitals, mental health and addiction clinics or home care agencies
• Working as part of a community health team, working with patients and families to overcome emotional, behavioural, social and financial difficulties
• Working with youth and adult offenders in correctional facilities and detention centres
• Providing counselling and consultation services for students, parents and teachers in a school setting
• Working within government social service departments to administer and deliver social policy and advocacy programs such as income support programs, child protection, childcare, adoption or foster care programs
• Working with community agencies to develop prevention and intervention programs (for example, addressing problems such as homelessness, family violence, addictions and racism)
• Working in residential settings to provide counselling, role modeling, crisis intervention, assessment, advocacy and referral services
• Working with employment assistance programs and private agencies providing employment related assessment, counselling, treatment and referral services
• Working with agencies to deliver international social work services to constituents in developing countries
• Helping new Canadians and Americans with settlement, immigration and other cross-cultural services 
How Much Do They Earn?
The salary level of social workers can vary, typically depending on the following factors:
• Their level of education, experience and certification
• The size, type and budget of their employer
• Their wage and salary negotiating abilities 
• The region in which they work
• The scope of responsibilities involved in their job
Social Worker Salary - United States: According to the U.S. Bureau of Labor Statistics, the median salary level of Americans working in the 'Social Workers' occupational group is $49,470 per year (May, 2018 figures). The lowest 10% of salaries in the group were at or below $30,750, and the highest 10% were at or above $81,400 per year.
Salary - Canada (Alberta): According to the 2016 wage and salary survey (Government of Alberta) the mean salary level of Alberta-based social workers is $65,593 per year. The survey also notes that they typically earn a wage of between $28.67 and $38.46 per hour.
Salary - (B.C.): According to the Province of British Columbia, those working as social workers in B.C. earn an annual provincial median salary of $71,032, or an average wage of between $19.00 and $42.07 per hour.
Social Worker Jobs - Current Opportunities
Our job board below has "social worker" job postings in your area, when available. If you don't see what you're looking for, try using alternate or specific terms to describe the profession, such as "counselor", "social services", and other such terms:
More About This Career: Typical Job Duties & Responsibilities 
Although their specific duties can vary quite widely from job to job, social workers are generally responsible for the carrying out the following duties:
• Interviewing clients in order to assess their situation and problems
• Determining the types of services clients require
• Providing counseling and therapy to assist clients with developing skills that will help them deal with social and personal problems
• Planning programs of assistance for clients including referral to agencies that provide financial assistance, legal aid, housing, medical treatment and other services
• Investigating allegations of child abuse or neglect, and taking authorized protective action when deemed necessary
• Acting as an advocate for client groups in the community
• Lobbying government for solutions to problems directly affecting client groups
• Developing prevention and intervention programs that will meet the needs of the community 
• Evaluating the effectiveness of counseling and other social programs
Typical Work Environment in This Profession
Setting
Social workers often spend most of their time either in an office setting, in the homes of clients, or in facilities (such as schools, prisons, hospitals, and other facilities). However, it's also quite common for them to travel locally, sometimes with a fair amount of frquency, to meet with clients, or to consult with service providers. In addition, social workers often have extensive involvement in the legal system and may have to work in a court of law.
Stress inducing factors
This line of work can be quite emotionally demanding, as social workers commonly need to deal with conditions that reflect extreme poverty, neglect, and a lack of financial and other resources, as well as situations that can be physically dangerous. As a result, getting "burned out" is quite common. Large caseloads also add extra pressure and stress, especially when combined with agency understaffing. Those who work in an international setting often have minimal or no institutional support, which can present many challenges.
Schedule
Social workers typically work full-time. They may sometimes have to work evenings, weekends and holidays in order to meet clients, attend community meetings, or to perform other functions. Sometime, they may be on-call, or have to respond immediately to emergency situations affecting their clients and cases. 
Career Advancement Possibilities 
As a social worker, there would be many opportunities to advance your career. One common opportunity would be to move into a supervisory, management or administrative role, which would likely come with more responsibility and more pay. Another possibility would be to change areas of specialization, or move into private practice in your area of specialization.
With a graduate degree, you could possibly move into a post-secondary teaching and research position. Or, you could choose to pursue additional education and become a lawyer, or a mental health counselor.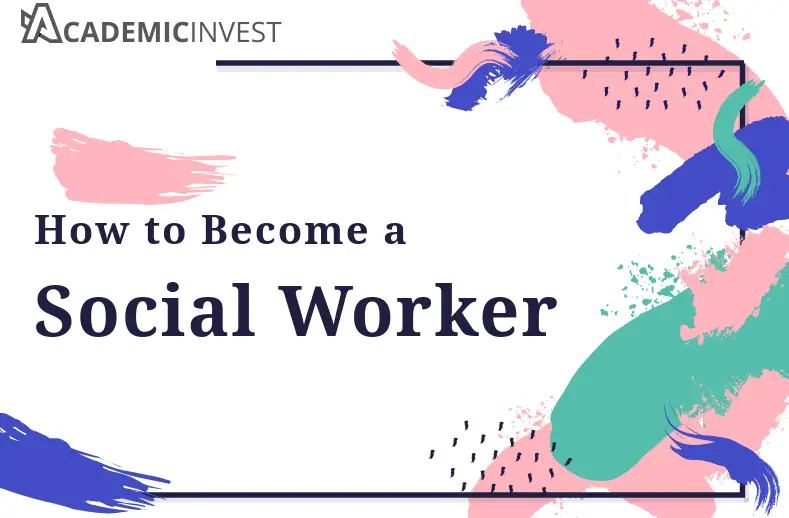 Similar Career Guides in Our Database
Listed below are occupational guides in our database for careers that are similar in nature to "social worker", as they may involve many of the same skills, competencies and responsibilities.
• Crisis Intervention Specialist 
• First Nations Education Coordinator
References for This Career Guide
The following sources were referenced in the preparation of this career guide. Please visit them to learn more about the various aspects of this profession.
Occupations in Alberta: "Social Worker." (March 4, 2016). Government of Alberta - Alberta Learning Information Service (ALIS). Retrieved July 23, 2019.
Explore Careers: "Social workers (NOC 4152)." (n.d.). Province of British Columbia - WorkBC. Retrieved July 23, 2019.
Occupational Outlook Handbook: "Social Workers." (June 18, 2019). United States Department of Labor - Bureau of Labor Statistics. Retrieved July 23, 2019.
Practice: "Clinical Social Work?" (n.d.). National Association of Social Workers. Retrieved July 23, 2019.
What is Social Work?: "How do I become a Social Worker?" (n.d.). Canadian Association of Social Workers. Retrieved July 23, 2019.
Information: "What is Social Work?" (n.d.). International Federation of Social Workers. Retrieved July 23, 2019.
Please Note: Some actual job postings were used in the preparation of this career guide. Due to the brief nature of their online presence, they are not listed here as cited references.
Scholarships for Becoming a Social Worker
The "Relevant Areas of Study" section below lists academic areas that are applicable to this line of work. You can find relevant scholarships by clicking on those majors on our Scholarships page. Be sure to apply for any scholarships for which you are even remotely qualified - millions of dollars in scholarship money go to waste every year in Canada and the USA due to a lack of applicants.
Relevant Areas of Study
Studying one of the university majors listed below can serve as an excellent educational foundation for becoming a social worker: